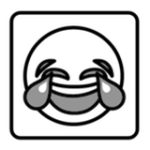 We're so punny
We don't take ourselves seriously, if you didn't already guess from our product names.
If it's ironic, tongue-in-cheek or borderline offensive, we're all over it.
We're affordable
Everyone should be able to enjoy
our socially conscious shiz
Not your average pretty canisters
Ours stand out from the crowd with glass jars +
our bold "THIS CANDLE SMELLS LIKE" label
Unique fragrances
Sourced from all over the globe, they're of the highest quality + you won't find them elsewhere – think fresh bread, unicorn poo
+ awkward tinder date
Dehydrated, not baked.
Cooked low and slow to retain more nutrients
+ last longer (not that a bag will last long in your house)
This ain't no cult
We won't be preachy about it, or ram "paleo"down your throat. Our granola tastes just as good on an acai bowl as it does on a bowl of ice cream
Vegan, grain free and refined sugar free
Because healthy eating is important y'all!

All our products are 100% vegan
We regularly donate products to worthy causes for fundraising

Our granola is packed by Westcare – providing job opportunities to people with disabilities
Who run the world, GIRLS!
Supporting women in business through collaborations with local photographers, marketing gurus + fellow small business owners
$2 from every order from our online store goes towards your choice from our selection of not for profit causes
Environment
Cos Mother Nature is so Gangster
Orders from our online store are wrapped in Geami Greenwrap, a fully recycled sustainable alternative to bubblewrap
Boxes are packed with 100% recycled shredded paper to keep your goods in check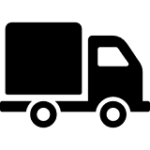 We use a carbon neutral courier
WORD ON THE STREET…
"If you're not eating Ludacrisp then you're doing it wrong!"

"This cacao granola is so good that even my 8 year old (who 'hates' granola) loved it. He thought he was getting a treat, I knew he was getting goodness. Win/win. It's so yummy, you'll end up eating it straight out of the bag as a snack, and that's no bad thing."

"Nothing starts our day better than granola that tastes like chocolate and a food related pun. Deliciously hilarious."

"We first fell in love with TPP's kick ass candle range back in 2016 and the love grew deeper when they released their "Becky with the good hair" Lemonade & Strawberry flavoured, Beyonce inspired candle!! (We burn that baby every single day) Not to mention the kick ass #girlboss behind the brand who we love having as a part of our #FIFDTRIBE. Thank you Shannon, for sharing your Godly candle making skills with the world"

"Best believe it tastes as good as it looks"

"Shoutout to @prospectproject for sending us this deeeeelicious hand poured soy candle. The only thing we love more than candles is having them emblazoned with the lyrics from Shoop"

"This amazing candle came today, I'm obsessed"

"Thankyou @prospectproject for the delivery of your AMAZING Ludacrisp granola to try! Even if it meant almost finishing the whole packet before bed…"

"I NEED MORE OF THESE CANDLES IN MY LIFE"

Yummy…my house smells like I'm standing outside the Hummingbird Bakery in Notting Hill. Absolutely Divine @prospectproject